Rockabul with Director's Q&A
Screening
Australian journalist and filmmaker Travis Beard inserts himself into a burgeoning Afghan music scene.
Emerging in a vacuum left by the US military intervention, District Unknown are Kabul's first metal band.  Unlike other bands starting out, District Unknown have to contend with Kabul's unreliable power grid, zero peer bands and some serious safety concerns – from stone throwing to bombings.  Shepherded by an eclectic mix of international ex-pats including  director Travis Beard, the band are quickly on the rise, but as a change to the political situation in Afghanistan looms, things begin to take a turn.
RocKabul is as much a film about a band and a nation at a crossroads as it is a self-reflexive film about an Australian ex-pat creating a music scene in the wake of Taliban control.  RocKabul made its world premiere at the 47th Rotterdam Film Festival and was an audience favourite at the Sydney Film Festival.
Please join us after the screening for a very special discussion with Director Travis Beard and Producer Brooke Silcox.
For more information and to purchase tickets click here.
*A very limited number of free tickets will be made available to AIDC All Access, Gold, and Focus Pass-holders 30 minutes before each film. Just show your pass at the ACMI Box Office.
---
PRESENTED BY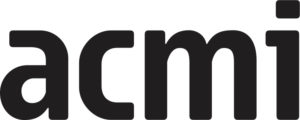 Session
Date & Time

18:30, Wednesday 6 March 2019

Venue

ACMI - Cinema 1