Screenings
Conceptual artist Jill Magid explores the contested legacy of Mexico's most famous architect, Luis Barragán
Part thriller, part romance, The Proposal follows conceptual artist Jill Magid as she tries to access the archives of Mexico's most famous architect, Luis Barragán. Barragán, known for his artistic preoccupation with magic, serenity, colour and light, died in 1988, and his entire professional archive – including the rights to his name and work – was acquired in 1995 by a private Swiss furniture company.
The company has since denied all public access to Barragán's archive of photos, drawings and negatives, claiming that they are working on research about the architect's legacy.
Magid, who previously trained as a spy, a police officer, and a war journalist, initially intended to make a film about Barragán's style. But after discovering this strange "protection" of his archive, she joined forces with with executive producer Laura Poitras (Citizen Four) and embarked on a provocative project that grapples with the politics of private property and public art, how an artist's story is told, and who is allowed to do the telling.
For more information and to purchase tickets click here.
---
PRESENTED BY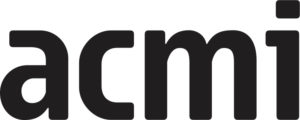 Session
Dates & Times

18:30, Friday 8 March 2019
14:00, Saturday 16 March 2019

Venue

ACMI