AIDC & AUDIBLE.COM.AU REVEAL PROJECTS SELECTED IN INAUGURAL SOUND IT OUT AUDIO DOCUMENTARY PITCH
Three projects to each receive $3500 in development funding.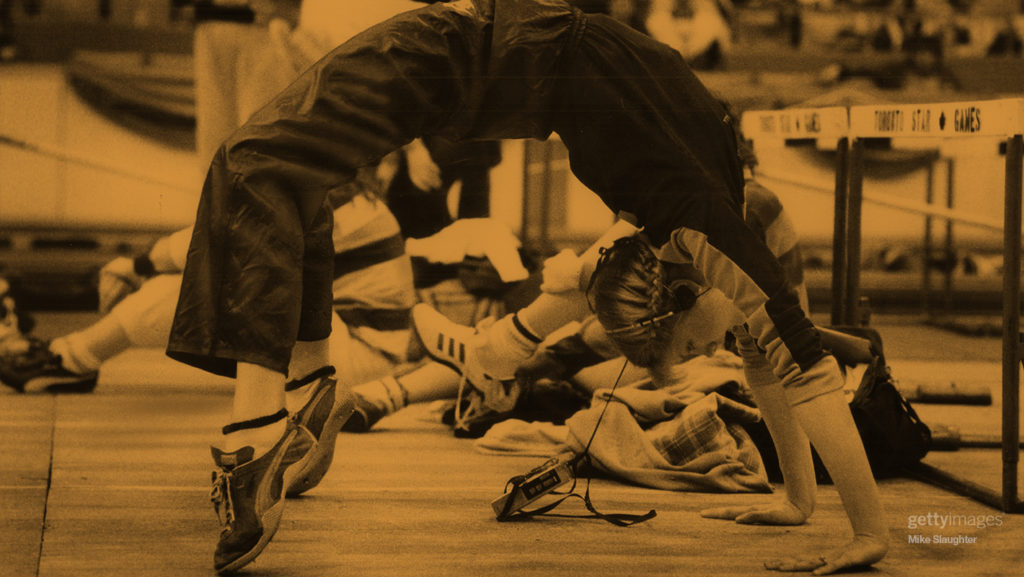 AIDC and Audible.com.au are pleased to reveal the three projects selected to receive $3500 each in development funding as a result of the inaugural Sound It Out audio documentary pitch: Nine Billion Mouths (Nicola Harvey and Naima Brown), Pretty for an Aboriginal: Debutante (Miranda Tapsell, Nakkiah Lui, and Nicola Harvey), and Icy Waters (Summer DeRoche and Christian White).
Sound It Out was launched at the Australian International Documentary Conference in March 2019 by AIDC and Audible.com.au as a new audio documentary initiative designed to expand the scope of Australian nonfiction storytelling.
Factual storytellers from the fields of documentary, podcasting and journalism were invited to submit an idea for a 4 to 8-hour original audio documentary series of premium quality and global audience appeal.
Of the eight projects shortlisted for pitching to Audible's Australian Director of Original Content, Ben Naparstek, in AIDC's Cut to the Chase marketplace, three were ultimately selected to receive $3500 in funding to further develop their idea for commissioning consideration.
NAIMA BROWN AND BEN NAPARSTEK
Nine Billion Mouths
A former BuzzFeed journalist turned cattle farmer sifts truth from vegan movement spin to come to terms with her career choice and discover if veganism really can save the planet.
Producer: Nicola Harvey
Co-Producer:  Naima Brown
Production Company: Pipi Films & Duststar Productions
Pretty for an Aboriginal: Debutante
Two Indigenous Australian women (Miranda Tapsell and Nakkiah Lui) immerse themselves in the debutante tradition of the UK, US and Australia to find out if young black women can use beauty, poise and politeness — the trappings of this colonial export — to accumulate power.
Producer: Nicola Harvey
Hosts: Miranda Tapsell & Nakkiah Lui
Production Company: Pipi Films
Icy Waters
One woman's investigation into her grandfather's disappearance in a US Navy plane that vanished without a trace during the Cold War.
Co-Producers: Summer DeRoche and Christian White
Audible.com.au's Ben Naparstek said of the initiative: "It was a privilege to work with the AIDC on this audio documentary development initiative, which showcased the considerable talent in the Australian documentary community. Audible is excited to collaborate with documentarians, regardless of whether or not they have prior experience with audio, to tell compelling factual stories that are best suited to the audio medium."
Nicola Harvey, producer and host of Nine Billion Mouths, said, "Sound It Out is a timely acknowledgement of the cross-fertilisation between the screen and the podcasting medium. It's great to see that AIDC is attuned to how audiences are consuming documentary. The initiative will give us a rare opportunity to thoroughly interrogate our ideas and research, and we're excited to further develop Nine Billion Mouths."
Naima Brown, co-producer of Nine Billion Mouths, said, "Sound It Out was an illuminating process … Unlike a standard pitch, I felt that Ben Naparstek and Audible were very interested in seeing our ideas grow … Our concept is all the better for having been engaged with it. Furthermore – including an audio documentary element in the wider AIDC event was brilliant. It truly was a cross-platform marketplace of ideas."
Summer DeRoche, co-director-producer of Icy Waters, said: "The idea to make 'Icy Waters' came to me a year ago, but with no experience in podcasting and audio creation I shelved it, not quite sure how to move forward with it. Sound It Out was a fabulous chance to reinvigorate that idea, and it got me in a room with the right person to pitch it to. The opportunity to work with Audible in developing Icy Waters is really exciting, as now I have a clear path forward and the funds to take the project from an idea into a podcast."
The success of the first Sound It Out in generating pitches and development funding for successful projects indicates the value and relevance of exploring new options for factual storytelling in the AIDC marketplace.
Coupled with other AIDC-first initiatives in 2019 like the Meet Your Maker: XR Market for interactive nonfiction, Raw Data Real Stories data journalism project pitch, and Reel Smart academic pitch, Sound It Out represents a key component of AIDC's ongoing commitment to increase opportunities for Australian nonfiction storytellers across multiple platforms.
Sound It Out is © 2019 Australian International Documentary Conference (AIDC)
22 May 2019
AIDC 2019 PHOTO GALLERY
Looking for images from AIDC 2019? Here's a preview...
Read More
2 July 2019
NEW DATES & NEW VENUE FOR AIDC 2020
AIDC to take place at one of Melbourne's most iconic buildings
Read More