Marketplace
Presented by Film Victoria, FACTory 2020 is AIDC's centrepiece marketplace program, featuring Forum Pitches, the New Talent Pitch and Rough Cut Sessions
The FACTory 2020 New Talent Pitch showcases the brightest new nonfiction screen talent to decision makers and production companies from all over the world, giving directors and producers a unique platform to present their first major documentary work.
This event is open to Gold Pass, All Access Pass and Tuesday Pass holders only. 
---
PROJECTS
Laura's Choice 
Three generations of women come to terms with a radical approach to dying.
Director, Producer, Writer: Sam Lara, Cathy Henkel
(Australia, Austria, Switzerland)
---
Life After Juvie
Against the torrent of 'tough on crime' rhetoric, young people caught in the sticky web of the juvenile justice system find their voice.
Writer, Director, Producer: Charby Ibrahim
Producers: Britt Arthur, Mish Armstrong
(Australia)
---
Lighten My Load
A young man donates sperm to a lesbian couple and finds himself on a journey to make amends for his father's adoptive past.
Director: Ned Speldewinde
Producer: Claudia Nankervis
Executive Producers: Robyn Butler and Wayne Hope
(Australia)
---
Queens of  Concrete
A true life journey of discovery as three girls wrestle adolescence in pursuit of Olympic history.
Director: Eliza Cox
Producer: Gena Lida Riess
Executive Producer: Anna Kaplan
(Australia, USA, Japan)
---
PRESENTED BY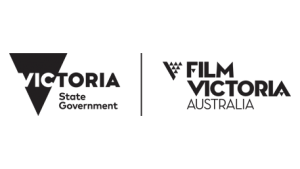 Session
Date & Time

16:00 – 17:15, Tuesday 3 March 2020

Venue

Moderator

Session Producer

Danielle McCarthy