VICE + Screen Australia + AIDC = Pitch Australiana
VICE, Screen Australia & AIDC proudly present the second PITCH AUSTRALIANA pitching competition, offering local producers the chance to win a $50,000 commission for a short form documentary to be released on VICE.com & SBS Viceland.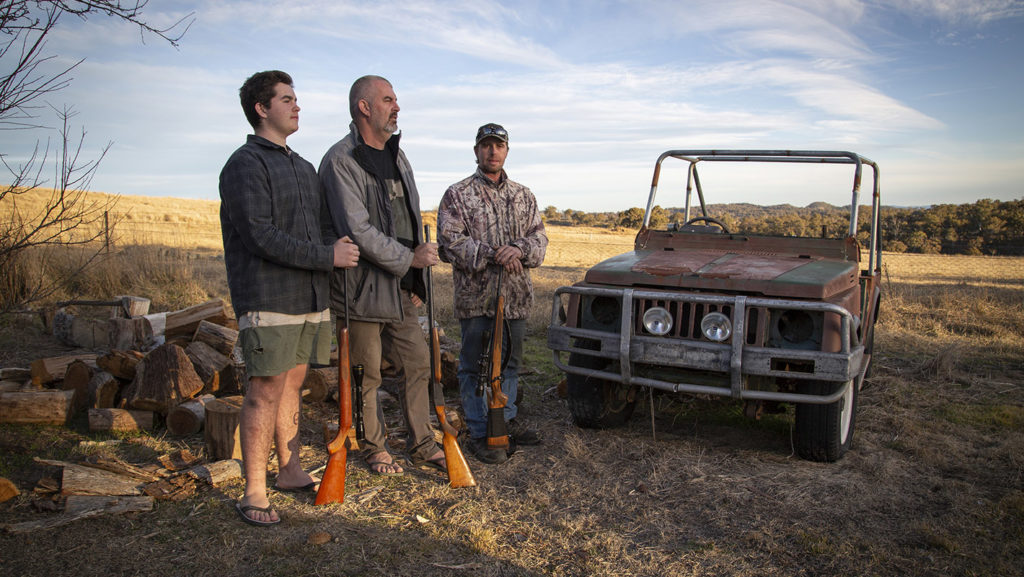 At 2019, four early career Australian filmmakers will once again take the stage at AIDC to pitch for the chance to secure funding for their production to be released through VICE's global digital documentary series, Australiana. A short form series committed to offering a voice to Australian communities, individuals and subcultures on the fringe.
In 2018, writer/director Inday Ford (Pictured) and producer Dylan Blowen took out the first-ever Pitch Australiana competition win with an observational doco tackling the catastrophic impact feral cats have on Australian wildlife – Shooting Cats – which is set for a November release.
Previous Australiana episodes also feature teenage burnout stars in regional Victoria, the Indigenous queer experience in the Tiwi Islands, Australia's medicinal marijuana black market, and a search for love in the outback.
AIDC is excited to see what the 2019 instalment of Pitch Australiana will bring and is pleased to continue the competition in partnership with VICE and Screen Australia.
"Pitch Australiana is literally where dreams are made! The generous contribution of Screen Australia and VICE make this a unique opportunity for a new generation of talent to come to AIDC and really be seen, heard and celebrated. We cannot wait to welcome them and their projects next March." says AIDC Conference Director Alice Burgin.

Head of Content at Screen Australia, Sally Caplan, says that the pitching competition represents an incredible opportunity for a local creative team to tell a unique Australian story for a global online audience.
"We're thrilled to be partnering again with VICE and AIDC to offer the chance for a number of emerging teams to hone their pitching skills with one of those teams to be commissioned to produce a short film for VICE's Australiana slate." says Ms Caplan.
Katy Roberts, Head of Video at VICE Australia says VICE are pleased be able to work with Screen Australia and AIDC to expand the Australiana series through working with new, local filmmakers.
"After really strong and meaningful launch episodes, we're committed to the series being an ongoing, diverse portrait of modern Australia. We can think of no better way to do that than diversifying the Australian storytellers we work with." says Ms Roberts.
APPLICATIONS NOW OPEN
Applications for pitch submissions are now open. The deadline for applications is 10 December, 2018.
An information session will be held at ACMI in Melbourne on Tuesday 13 November, 2018 and will be streamed live across the country.
If you would like to attend the information session, please RSVP here.
If you would prefer to watch the live-stream, please register here.
Pitch Australiana with be held on Monday 4 March during AIDC 2019 in Melbourne. Entrance to watch the pitches will be free for student card holders.
IMAGE CREDITS
The 2018 Pitch Australiana participants – Photo: Photo: Elleni Toumpas
Writer/director Inday Ford, pitching her film 'Shooting Cats' at Pitch Australiana during AIDC 2018 –  Photo: Elleni Toumpas
Australiana: Island Queens 2018