Do you have a bold new idea for an audio documentary? Make your story heard.
Audible and AIDC are proud to present Sound It Out, the $10,000 audio documentary initiative designed to expand the scope of contemporary nonfiction storytelling.
Returning for its second year, factual storytellers are once again invited to submit ideas for 3-6 hour original audio documentaries, of premium quality and global audience appeal, with the opportunity for these unique productions to form part of Audible.com.au's  original content program.
Audible is open to proposals from all factual genres – from reality audio and gameshows through to biographies, true crime, comedy and self-development – so long as the ideas are powered by strong narratives and attest to the power of audio storytelling to entertain and spark conversations.
Up to eight project ideas will be shortlisted by a selection panel and will have the opportunity to pitch to Audible representatives during the AIDC Cut to the Chase Marketplace.  Each pitching team will have 15 minutes to pitch their idea.
Up to a total of $10,000 development funding will be distributed across the pitching initiative to successful project/s.
---
PRESENTED BY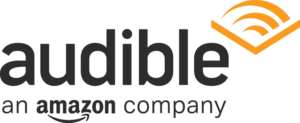 "WE'RE EXCITED TO BE REPRISING OUR PITCHING PROGRAM WITH THE AIDC. LAST YEAR'S INITIATIVE ATTRACTED SOME EXCELLENT ENTRIES AND PRODUCTION OUTCOMES, DEMONSTRATING HOW MANY FACTUAL SCREEN CREATORS ARE NOW LOOKING TO EXPAND INTO AUDIO TO DEVELOP PROJECTS AND TELL STORIES BEST SUITED TO THE LISTENING EXPERIENCE."
– BEN NAPARSTEK
DIRECTOR, ORIGINAL CONTENT
AUDIBLE AUSTRALIA AND NEWZEALAND
'SOUND IT OUT WAS AN ILLUMINATING PROCESS … UNLIKE A STANDARD PITCH, I FELT THAT BEN NAPARSTEK AND AUDIBLE WERE VERY INTERESTED IN SEEING OUR IDEAS GROW … OUR CONCEPT IS ALL THE BETTER FOR HAVING BEEN ENGAGED WITH IT. FURTHERMORE – INCLUDING AN AUDIO DOCUMENTARY ELEMENT IN THE WIDER AIDC EVENT WAS BRILLIANT. IT TRULY WAS A CROSS-PLATFORM MARKETPLACE OF IDEAS.'
– NAIMA BROWN
CO-PRODUCER, NINE BILLION MOUTHS
To be eligible to apply, applicants must:
Be 18 years of age or over

Have at least one Australian team member to be eligible to apply.

Have at least

one

of the following credits:
1 x audio podcast credit;

1 x broadcast documentary credit;

1 x book publishing credit.
Submit at least one audio documentary project idea in development, to be further developed with Audible if selected; and

Be available to attend AIDC in Melbourne on Wednesday 4 March 2020 to pitch to Audible at AIDC.
---
Successful applicants will be required to purchase a discounted Day Pass at $328.50 (inc. GST) or a discounted All Access Pass at $891 (inc. GST) to pitch at AIDC.
Questions? Email pitch@aidc.com.au
In 2019, three projects were selected to receive $3500 each in development funding as a result of the inaugural Sound It Out audio documentary pitch.
---
2019 PROJECTS
---
NINE BILLION MOUTHS
A former BuzzFeed journalist turned cattle farmer sifts truth from vegan movement spin to come to terms with her career choice and discover if veganism really can save the planet.
Producer: Nicola Harvey
Co-Producer: Naima Brown
Production Company: Pipi Films & Duststar Productions
---
PRETTY FOR AN ABORIGINAL: DEBUTANTE
Two Indigenous Australian women (Miranda Tapsell and Nakkiah Lui) immerse themselves in the debutante tradition of the UK, US and Australia to find out if young black women can use beauty, poise and politeness — the trappings of this colonial export — to accumulate power.
Producer: Nicola Harvey
Hosts: Miranda Tapsell & Nakkiah Lui
Production Company: Pipi Films
---
ICY WATERS
One woman's investigation into her grandfather's disappearance in a US Navy plane that vanished without a trace during the Cold War.
Co-Producers: Summer DeRoche & Christian White
By submitting this application, the applicant agrees to be bound by the rules and terms and conditions as set out by the Australian International Documentary Conference. 
---
Individuals, teams or companies may apply, but must have at least one Australian team member and be 18 years of age or over. 
---
Entry is open to professional non-fiction storytellers, podcast creators and/or writers with an idea for an original audio documentary production and with 1 x broadcast or published credit in their assigned role. 
---
Applications received after the closing date of January 13 2020 at 11:59 (AEDT) will not be accepted. Shortlisted applicants will be informed by late-January, 2020. 
---
Applicants selected to pitch must be available to attend AIDC on Wednesday 4 March 2020 and must purchase a discounted day pass for $328.50 (inc. GST) to attend AIDC on Wednesday 4 March 2020 to pitch their audio documentary idea. Travel expenses to Melbourne to pitch at AIDC will not be covered. Applicants will also be entitled to a 10% discount on All Access Passes. 
---
Up to $10,000 of total development funds will be available for successful project pitches. Audible will determine the amount of development funds to be awarded to project/s. The award of the Audible development funds towards any particular project or Recipient is subject to the Recipient and Audible agreeing to and entering into a Development Services Agreement. 
---
By submitting your application to Sound It Out, you hereby warrant that all information submitted by you is true, current and complete. AIDC reserves the right to verify the eligibility of all entrants. AIDC shall use its best endeavours to treat all submissions confidentially, however, selected applications will be made available to media unless a request is made otherwise. 
---
There is a chance that a number of ideas submitted as part of Sound It Out, including the applicant's – may contain subject matter, themes, activity, characters and other material that is similar to other projects submitted to AIDC. The applicant acknowledges that AIDC is not liable in the event that the project submitted by the applicant is in any way similar to a project selected by AIDC now or in the future.

Submitting to the Sound It Out pitch at AIDC?
To help you prepare your best possible pitch, Getty Images have partnered with AIDC to provide up to 20 projects with a music track from gettyimages.com.au for your Sound It Out audio trailer or teaser. Use of the track is free and available to the first 20 applicants to request access.
Contact Douglas Simpson on douglas.simpson@gettyimages.com to request access.