Screening
At just 19 years of age, and after a decade in the kitchen, Flynn McGarry takes his experimental cuisine to the Big Apple.
When your parents are filmmaker Meg Daniels and photographer Will McGarry, you should expect your life to be well documented. Even before Flynn could walk or talk, early footage would suggest that he seemed predestined to a career in food. From the age of ten Flynn enlisted fellow classmates and with the support of his now single and incredibly supportive mother, operated a regular pop-up restaurant in his family home in Los Angeles. Ecstatic reviews of his adventurous cooking soon followed. His bedroom became his experimental kitchen and substitute school room as he swapped pen and paper for sous-vide machines and micro herbs.
At the relatively ripe age of 19, this now celebrity chef has achieved so much in such a relatively short time. He has appeared on cooking shows around the world, (including MasterChef Australia in 2016) and made the cover of the New York Time's magazine when just 15. Filmmaker Cameron Yates (The Canal St Madam) has cooked up a delicious documentary and joins Flynn on the cusp of what is possibly his greatest adventure yet, bringing his unique approach to cuisine to New York City.  But it's not only his approach to food he brings, but a refreshing calmness and laser-like focus to the pressure-cooker-like environment of the commercial kitchen.
For more information and to purchase tickets click here.
---
PRESENTED BY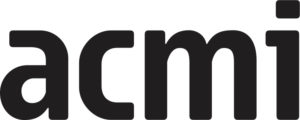 Session
Dates & Times

18:30, Thursday 7 March 2019
14:00, Sunday 10 March 2019

Venue

ACMI