13 PROJECTS REVEALED FOR FACTORY 2022
CENTRAL, NEW TALENT, AND ROUGH CUT SHOWCASE PROJECTS ANNOUNCED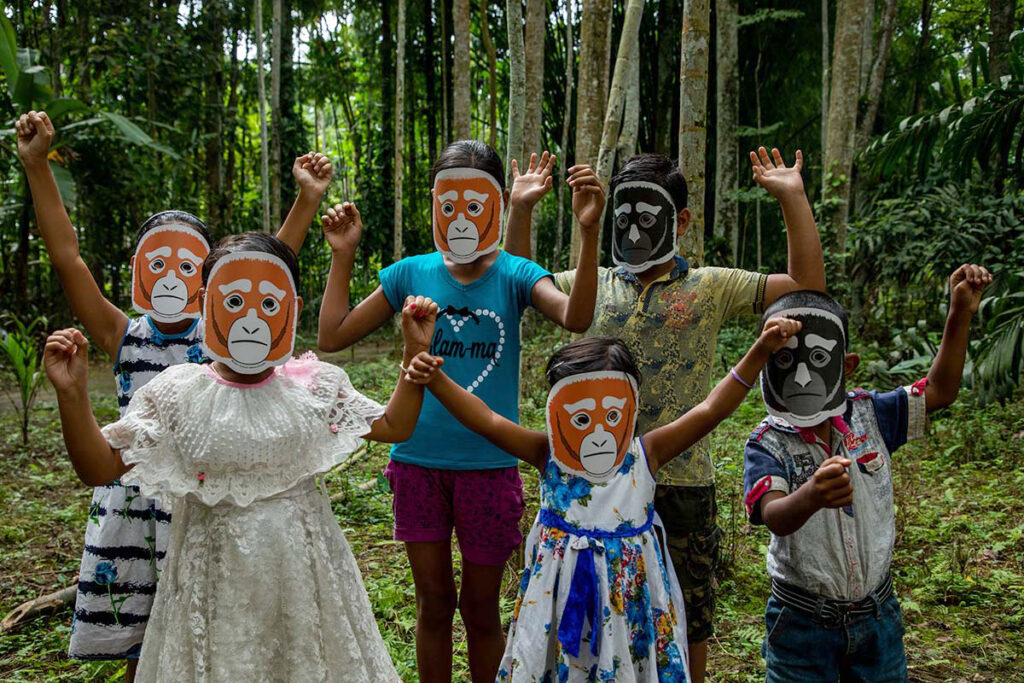 We are thrilled to reveal the 13 projects and teams set to take part in The FACTory during AIDC 2022, 6-9 March at ACMI, Melbourne and online.
Proudly presented by Film Victoria, The FACTory is AIDC's centrepiece international pitching showcase for new documentary and factual projects.
Now in its seventh year the flagship pitching event has been reconfigured for 2022 to harness its full capacity as a hybrid event, with project teams representing 11 nations and decision makers participating both in-person and virtually. 
The shortlist of 13 projects identified as having strong market potential will now have the opportunity to present their work to a one of the largest contingents of national and international decision makers to participate in AIDC – including funders, broadcasters, streamers, sales agents and distributors.  
Shortlisted teams for The FACTory will pitch across three strands: Central Showcase, New Talent Showcase and Rough Cut Showcase.
"The FACTory remains AIDC's highest profile pitch attracting a high calibre of local and international projects each year," said AIDC CEO / Creative Director, Natasha Gadd.
"The 13 projects selected are diverse, bold and unique and showcase an array of filmmaking talent who will pitch to an impressive line-up of decision makers from across the globe at AIDC 2022. We look forward to tracking the progress of the films, the productive connections made with decision makers that we've brought to the table and seeing these projects coming to life in the future."
CENTRAL SHOWCASE PROJECTS
BEING CHLÖE
Chlöe Swarbrick – one of the world's youngest politicians – fights for change within the very institution that she struggles against, as huge challenges in her personal and professional lives collide.
Director: Charlotte Evans; Producer: Letisha Tate-Dunning
Razor Films (New Zealand)
---
THE DAY WE SAVED THE ZOO
Set in the world of beautiful Mogo Wildlife Park, this series follows the extraordinary challenges faced by keepers and their animals, through fire, COVID and global threats to precious species.
Director: Madeleine Hetherton-Miau; Producer: Rebecca Barry
Media Stockade (Australia)
---
DEATH OF A SHAMAN
An Indigenous Ecuadorian shaman and his reluctant grandson embark on a magical journey deep into the Amazon jungle.
Director: Dan Jackson; Producer: Dan Jackson
(Australia, Ecuador)
---
GUARDIANS OF THE RIVER
When an enormous mine threatens the Sepik River, Indigenous activist Manu Peni and his people launch an urgent mission to protect the precious waterway.
Directors:  Lachlan McLeod, Veialu Aila-Unsworth; Producer: David Elliot-Jones, Kerry Warkia
Walking Fish Productions, Brown Sugar Apple Grunt (Australia, New Zealand, Papua New Guinea)
---
HOMEMADE
Homemade is a cinematic journey into the little black books of immigrant Grandmas, reconnecting us to the power of legacy and tradition to bridge the generational divide and transform lives.
Director: Zia Mandviwalla; Producer: Camilla Mazzaferro
FINCH (Australia)
---
RED LIPSTICK INTELLIGENCE
When Hitler declared he hated red lipstick, Allied women painted their lips in defiance and a group of secret Australian heroines working as codebreakers helped change the course of WWII.
Director: Nick McInerney; Producers: Yael Bergman, Alli Sinclair
YB Productions, Codeword Productions (Australia)
---
SOLASTALGIA – JOURNEYS THROUGH A SCARRED LANDSCAPE
Solastalgia journeys through an Australian continent pockmarked with tens of thousands of mining sites. These epic transformations of landscapes are upending our notions of home. Can we ever recapture it?
Director: Yaara Bou Melhem; Producer: Ivan O'Mahoney
Illuminate Films, In Films (Australia)
NEW TALENT SHOWCASE PROJECTS
CAMPESINOS
A poetic look at the isolated life of Patagonian Gauchos as they cycle through the rhythms of their day-to-day routine while facing the fading relevance of their way of life.
Director: Matias Bolla; Producer: Carolina Sorensen 
People Productions (Australia, Chile)
---
CONCRETE LAND
A Palestinian Bedouin family of three generations, in its struggle to hold on to its traditional life under the pressures of gentrification. Their only wish is to stay together as a family with their loyal pet sheep Badrya.
Director:  Asmahan Bkerat; Producer: Sahar Yousefi
(Jordan)
---
THE LAST DAUGHTER
After being raised by a white family, Brenda was the last daughter returned to her Aboriginal family. Decades later, she's on a journey to discover where she truly belongs.
Directors: Brenda Matthews, Nathaniel Schmidt; Producers: Simon Williams, Brendon Skinner
Gravity Films (Australia)
---
OUR HOOLOCKS
Sidhanta, a fisherman, has been fighting to protect the Hoolock Gibbons, India's fast-vanishing ape species, in his village. However, this endearing tale of human-animal coexistence is threatened when a nearby oilfield disrupts the delicate ecosystem. 
Directors: Ragini Nath, Chinmoy Sonowal; Producer: Gary Byung-Seok KAM
Mirror & Stories, Liminal Pictures Production (India, South Korea)
ROUGH CUT SHOWCASE PROJECTS
HOW TO CAPTURE A PRIME MINISTER
When a student protest erupts into violence, the Australian Prime Minister is forced into a basement while his minders desperately hatch an escape plan.
Director: Gary Newman; Producer: Gary Newman 
Criterion One Pty Ltd (Australia)
---
I OF THE WATER: THE UNWRITTEN LIFE OF SIA FIGIEL
After a painful event pushes her into self-exile, acclaimed Samoan writer Sia Figiel uncovers her complicated past and the impact of childhood sexual abuse and trauma.
Director:  Kimberlee Bassford; Producer: Kimberlee Bassford
(USA, New Zealand, Samoa, France)
HOW TO CAPTURE A PRIME MINISTER
The 13 selected projects will have access to extensive pitch training conducted by experienced screen practitioners, including Brigid O'Shea – Documentary Association of Europe (Germany), Mila Aung-Thwin – EyeSteelFilm (Canada) and S. Leo Chiang – Walking Iris Media (USA / Taiwan).
All projects in The FACTory 2022 will be eligible to win pitch prizes, including two complimentary industry accreditations for the 2022 Sheffield Doc/Fest (UK), two complimentary online or physical passes and a two-hour mentoring session for Sunny Side of the Doc 2022 (France), and two complimentary all access passes to the 2022 Doc Edge Forum (New Zealand). 
Thanks to Getty Images and AIDC, project teams will also have access to a free selection of clips from the Getty Images online library of over 17.5 million clips to help them prepare their pitch.    
Since The FACTory began in 2016, international and local decision makers have backed a diverse range of projects across multiple genres with AIDC supporting more than 60 project teams to participate in the pitching showcase.
The FACTory pitch will take place during AIDC 2022, 6 – 9 March 2022 at ACMI, Melbourne and online, with follow-meetings happening in our online-only international marketplace 10-11 March 2022.
---
Main Image: Our Hoolocks. Supplied courtesy of Gary Byung-Seok KAM.
12 January 2022
NEW INTERACTIVE STORYTELLING LAB TO LAUNCH AT AIDC 2022
Read More
20 January 2022
STREAMERS, FUNDS & FOUNDATIONS TO FEATURE AT AIDC 2022
Read More