Screening
A new digital restoration of Pat Fiske's vital documentary about social change, protest and urbanisation.
Digitally restored by the National Film & Sound Archive, Pat Fiske's vital documentary charts the rise of post-war social change and its relationship to the New South Wales Builders Labourers Federation (BLF), who challenged the notion of what a worker's union could and should be. Beginning life as a movement to secure wages and conditions for some of the building industries most underrepresented workers, by the 1970's the BLF morphed into a central organisation for several wider social and political issues of the day. In the post-war era, Sydney's population and economic wealth swelled, leading to increased pressure from developers and government to radically rethink the urban landscape. Key residential areas such as the Rocks, historic parklands and buildings were all threatened. Alongside this, the social fabric of the country was also being reshaped with protest movements emerging around Indigenous Land Rights, opposition to the Vietnam war and the rise of the Women's Liberation Movement. Within this milieu, the BLF spearheaded the historic Green Bans movement which worked to preserve much of the historic, environmental and socially diverse areas of Sydney. At a time when many aspects of modern cities are again under threat from economic interests, Rocking the Foundations serves as a timely reminder about the need for community action and cooperation to secure urban environments that are sustainable for all.  Presented with the National Film and Sound Archive's digital restoration program – NFSA Restores – reviving our cinema icons.
Rocking the Foundations will be preceded by a world premiere screening of Brodie Poole's short documentary Where the River Runs Red.
For more information and to purchase tickets click here.
*A very limited number of free tickets will be made available to AIDC All Access, Gold, and Focus Pass-holders 30 minutes before each film. Just show your pass at the ACMI Box Office.
---
PRESENTED BY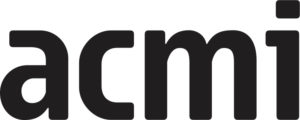 and

Session
Date & Time

18:30, Tuesday 5 March 2019

Venue

ACMI - Cinema 1